Love that Chocolate!
By keeneyemedia on July 15, 2014 in Food for Thought with No Comments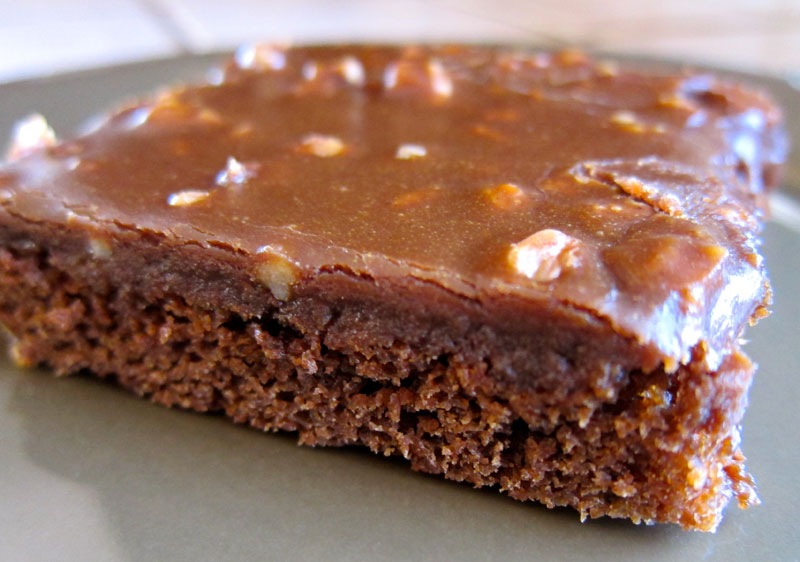 Cake
2 cups all-purpose flour
2 cups sugar
2 eggs
1 teaspoon baking soda
1 cup sour cream
Mix together above ingredients and then add:

2 sticks melted butter
1 cup water
4 tablespoons cocoa

Beat well and then add:

1 ½ cups semi- sweet chocolate morsels

Pour into a greased jelly roll pan and bake 350 degrees for 25 minutes; take out of oven and then frost.
Frosting
Bring to a boil:

1 stick of butter
4 tablespoons cocoa
6 tablespoons milk

Remove from heat and beat in:

1 teaspoon vanilla
1 1-pound box of powdered sugar
¾ cup chopped pecans
Or order a signed copy today!