February 2017 - Cindy C Murray
By Cindy Murray on February 16, 2017 in My Posts with No Comments
I was happy to receive my Silver Medal for winning in the Children-Adventure category for excellence in writing. This Readers' Favorite International Awards Ceremony was held in Miami Florida where authors from all over the world attended!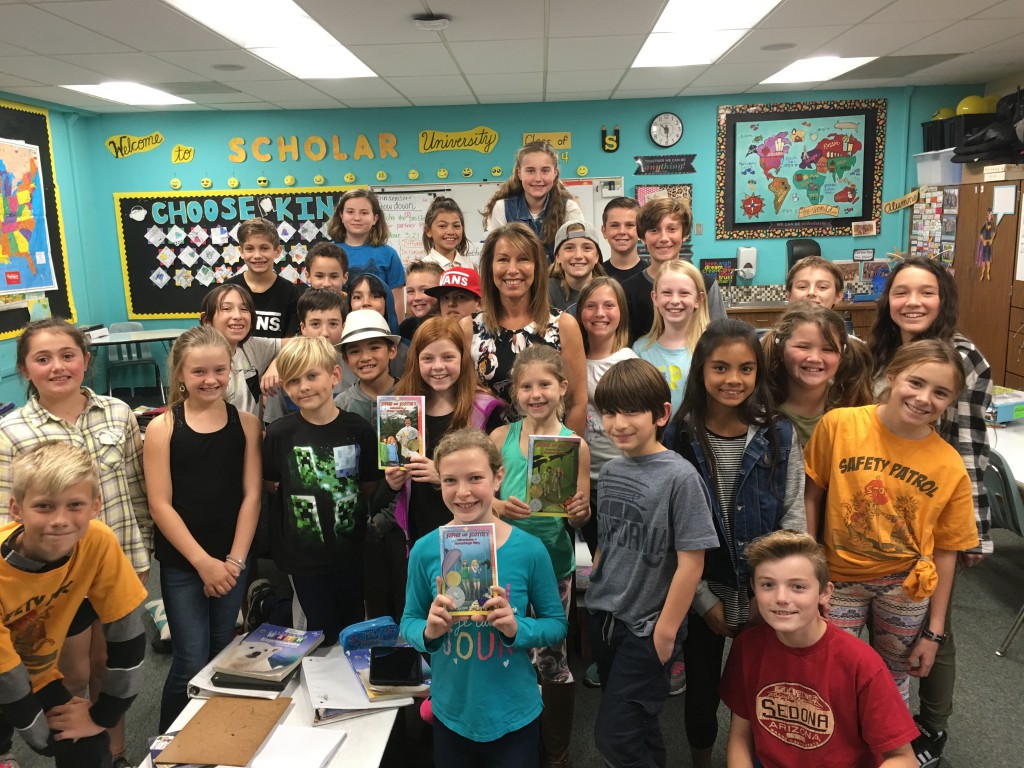 By Cindy Murray on February 16, 2017 in My Posts with No Comments
There was a lot of interaction at today's author visits with the 4th and 5th graders in Mrs. Glynn's class. We had a great time with the "Half Beat Chant" and Q&A after my presentation and reading of the third book; "Sophie and Scottie's Adventures of Sweet Tooth Rock!"
Or order a signed copy today!